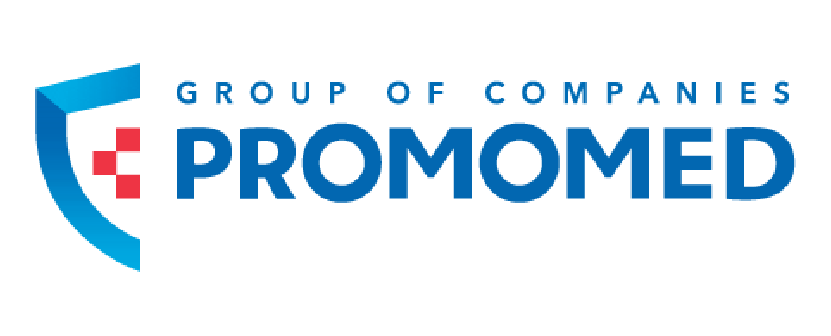 Promomed Group is one of the leaders of the Russian pharmaceutical industry, an active participant in the national system for securing drug supply.
We are focused on the development, production and promotion of medicinal products used in such areas of medicine as infection control (antivirals and antibiotics), endocrinology, neurology, oncology, and general medicine. The company is one of the Russian leaders in the production of medicinal products for COVID-19 and a leader in the segment of medicinal products for weight management.
The company's portfolio includes more than 300 products, 80% of which are included in the list of vital and essential drugs (VED). Over 200 new drugs are at various stages of development and registration.
Promomed Group operates a complex of research laboratories for the development of new drugs and finished dosage forms with total area of 2,000 square meters.
Company's production site, the Biokhimik plant, operates in full compliance with the standards of the Eurasian GMP. The company implements a full cycle of pharmaceutical production: from molecule to finished dosage form.
The team of Promomed Group unites 2000 employees, more than 200 of them have a degree of candidate of medical, pharmaceutical or chemical sciences. Over 100 specialists have been awarded government and regional awards.